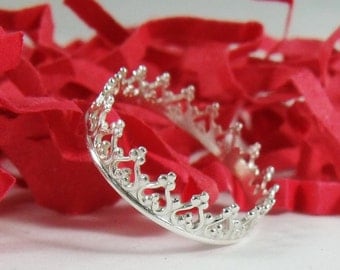 In spite of my purity ring, people have asked me what I will do if I do not get married. This is a great question! My answer is, wear it of course! Yes, even if I am sixty and if I do not marry I will be wearing my purity ring. As I have mentioned in my other writing I Wear This Ring I do not only wear mine only as a reminder of sexual purity before marriage, but also for purity in all areas of my life. Say I do marry, then what happens? Some people add to their purity rings, or save it to pass down to their children. In my case, I will replace it with an engagement ring, and then add the wedding band to it. I've explained to other girls that a wedding ring is just another purity, but within marriage. 
    I've broken it down below how I view each ring.
    There is the purity ring before marriage, the engagement ring, which would be the purity ring before marriage, but with the future spouse, and the wedding ring will be the purity ring within the marriage.
    To make myself clear, these purity rings are not shields, they will not protect me from the temptations of this world. They are only reminders of who I am living for and serving daily. God tells us in Psalm 119:9 reminding us that we can learn how to stay pure by living according to His word. 
7-24-14
https://hylachamberlain.wordpress.com/2014/06/27/first-kiss/
https://hylachamberlain.wordpress.com/2013/11/09/i-wear-this-ring/
https://hylachamberlain.wordpress.com/2015/08/27/true-love-waits-and-waits-and-waits/